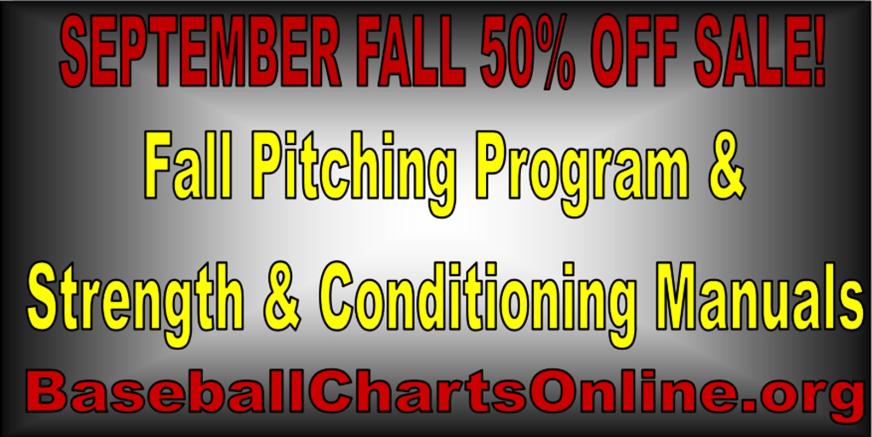 TEACH CONTROL AND COMMAND!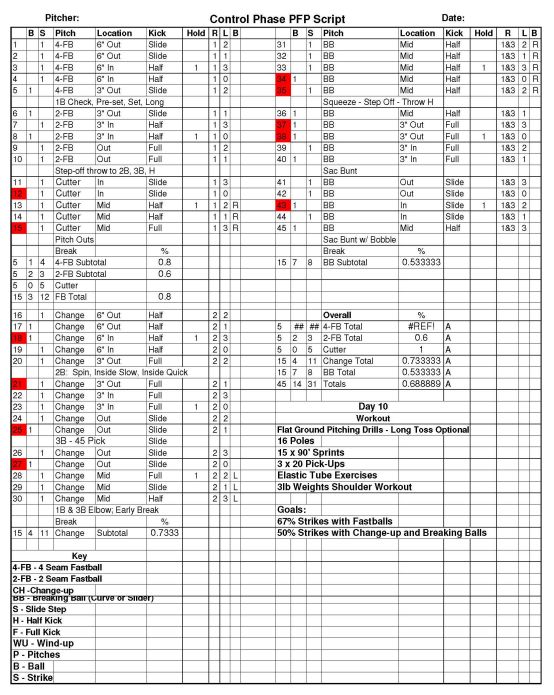 Benefits:

Includes holds, runners on base, looks, a left handed or right handed batter, and workouts for each day of the program.
Provides the coach and pitcher direction with bull pens.
The coach can place a check mark if the pitch thrown was a ball or strike.
The coach can grade that pitchers practice performance as far as percentages of specific pitches thrown for strikes.
This bull pen script gives the coach and pitcher instant feedback as to the pitchers performance on that specific day.
Pitchers concentration increases during their bull pen sessions because they begin to compete against themselves on a daily basis during their bull pens.
Competition increases among the pitching staff, which create competitive pitchers in games.
The coach can identify the strengths and weaknesses for that specific pitcher.
Pitchers will gain self-confidence once they see themselves consistently throwing 67% strikes with the fastball and 50% strikes with off-speed pitches.
Improved probability of winning games by increasing the percentages of strikes thrown.
Microsoft Excel file to edit each day of the program
Customize each pitcher's daily program
Affordable!
Email Delivery
No refills to ever order!
Free customer service to answer any questions.
Fall Pitching Program - September 50% Off! Only $4.99
Pre-Season Pitching Program
In-Season Pitching Program
Year-Round Pitching Program - $49.99